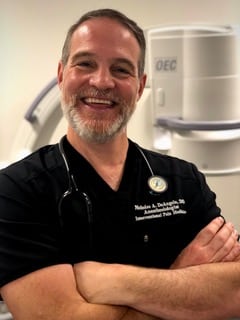 Meet Nicholas DeAngelo DO
Dr. DeAngelo's focus is to improve patient's pain; but more importantly, their long-term function using multimodal therapies including physical, behavioral, and interventional therapy. He understands the importance of weight reduction and proper biomechanics in the long-term treatment of chronic pain. Through traditional medical evaluations and functional movement screenings (FMS), he will be able to better identify the pathological etiologies as well as the biomechanics that perpetuate chronic pain and inhibit functional improvement. Following a comprehensive evaluation, he will develop a structured treatment plan of traditional medical, interventional and professional physical therapy followed by a structured long-term land exercise program in order to improve the patient's neuromuscular coordination, strength and conditioning.
What Can FX Spine & Performance Do For You?
• Comprehensive physical evaluations
• Imaging ordering and review
• Clear treatment pathways to reduce weight, diminish pain and improve mobility and function
Evaluations are focused on the "ROOT CAUSE" of pain & dysfunction
• Fluoroscopic guided spinal injections.
• Ultrasounds guided MSK and joint injections
Diminish pain & improve quality of life
• Function Movement Screening (FMS)
• Selective Functional Movement Assessment (SFMA)
• Tracking goals using technology and routine functional screens
• Personal trainer programs
Restore movement patterns, reduce pain & improve function
• Neufit Neuro Therapy
• Non-invasive Neuro muscular Stimulation (used for the treatment of pain and to improve function and performance)
• Individualized treatment programs
Reprogram connections in order to improve movement & performance
Latest Blog Posts
What's New?
If you suffer from chronic pain, is it made worse by stress? Or can stress be the cause of chronic pain? The answer is, both can be true. Let's discuss the If you suffer from chronic pain, is it made worse by stress? Or can stress be the cause of chronic pain? The answer is, …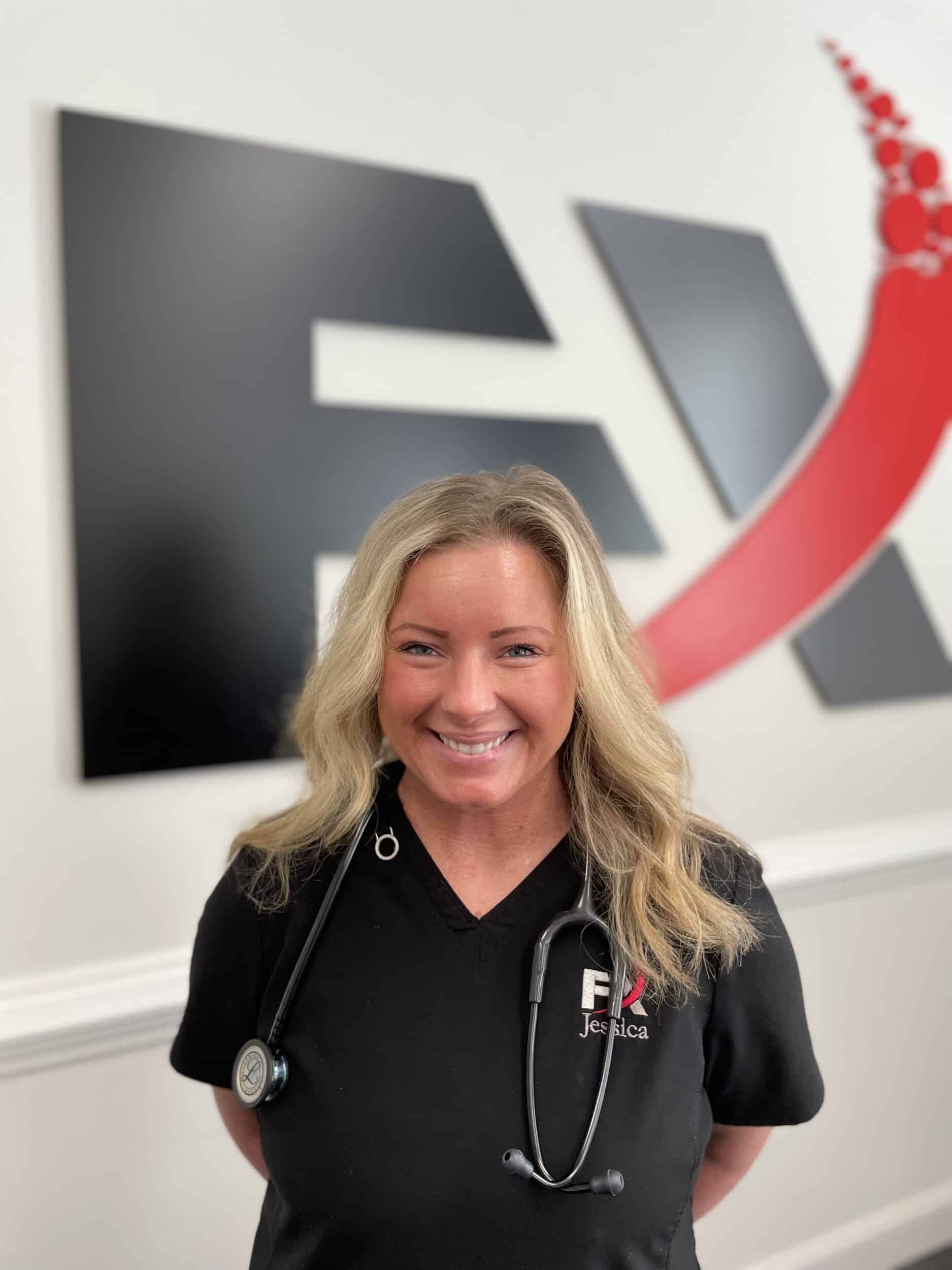 Jessica Lewis
Medical Assistant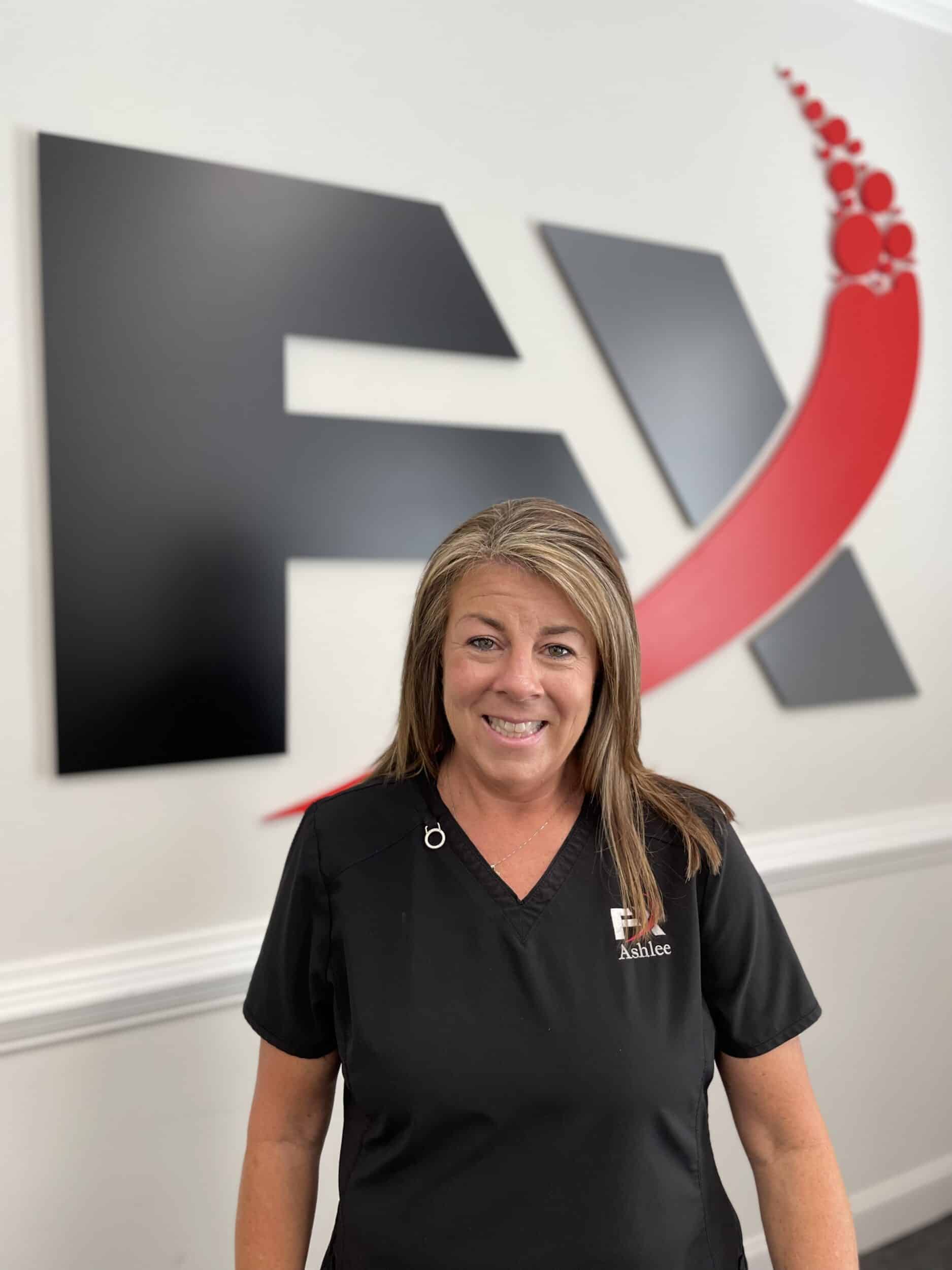 Ashlee Delrie
Medical Assistant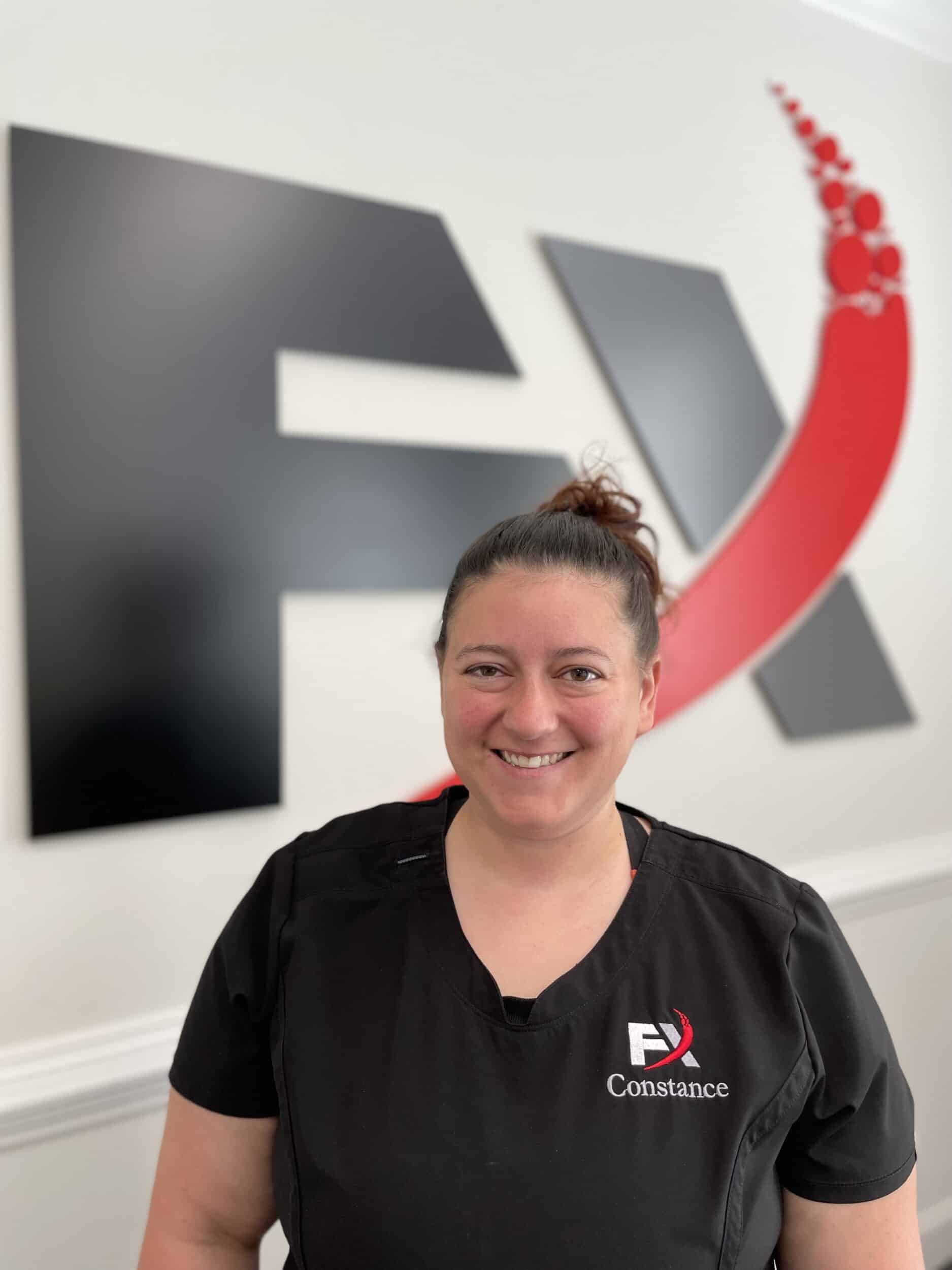 Constance Dore
Medical Assistant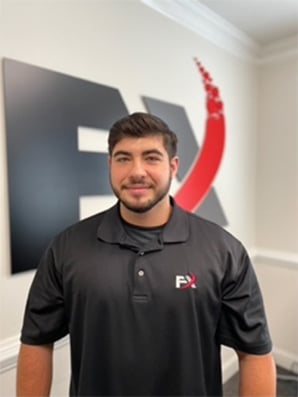 Nolan Barco, CPT, MPT
Program Director
What Our Patients Are Saying
Dr. DeAngelo gave me the most thorough exam that I have ever had. He is ...
Dr. DeAngelo has been treating my chronic pain issues as needed for several years. His ...
Fantastic Service! Dr. DeAngelo provided a thorough examination and addressed all my questions and concerns ...
This error message is only visible to WordPress admins
Error: Invalid Feed ID.